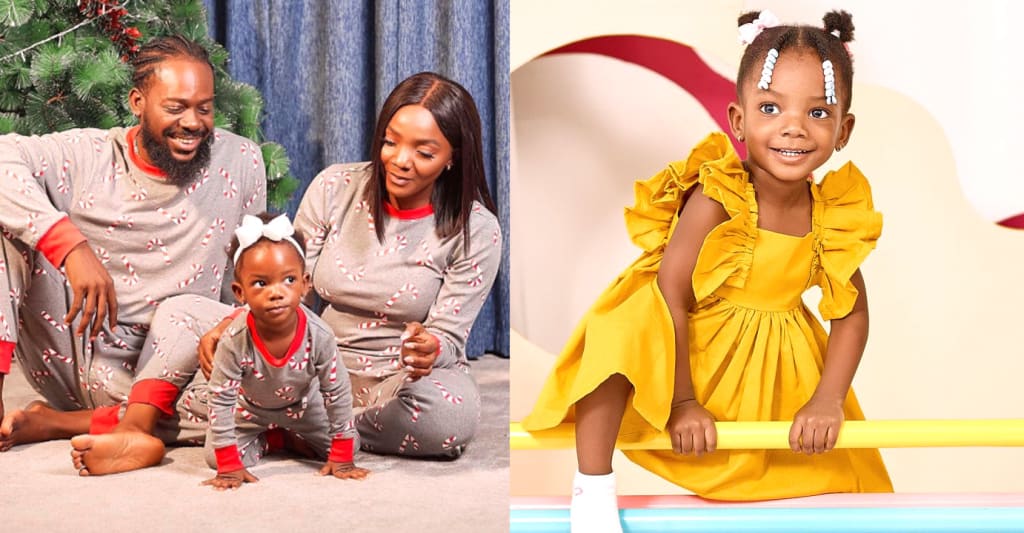 In 2020, Simi released the career defining nation shattering song "Duduke" and not too long after, released the music video which announced her pregnancy to the world. Not long after, her baby girl Deja was born, and since then people have given Deja the nickname "little Duduke".
Now, it seems little Duduke has become the inspiration for a whole new clothing line founded by Simi inspired by Deja. The company is called The Big Little Company, and it is a children's clothing store that sees Deja as the creative muse and also a model for the store campaigns. Here's what the company is all about and what Simi has to say about it. Also below you will find some photos from the campaign. Without further ado, let's get into it!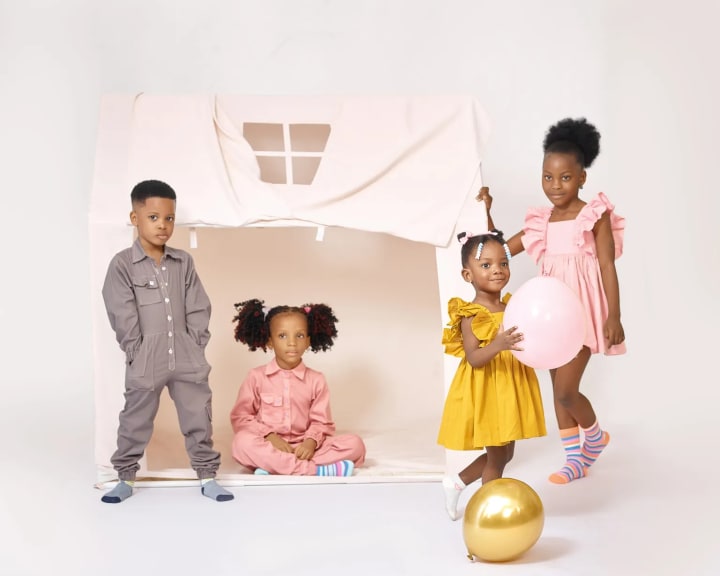 Speaking about the clothing line, Simi and the creative team behind the company said through the website's blog:
Once upon a beautiful time, a little baby girl was born. Adejare, she was named. So loved was she, that she inspired many dreams. Dreams of beauty, of wonder and of magic.
Big Little was borne of these dreams. We have much joy thinking about the smiles we know we will put on the faces of your little ones as they share in this magic with us. Come with us on this wonderful journey; there's room specifically designed for you and you must know how special you are to us.
Designed and manufactured in Lagos, our brand features styles inspired by Adejare 'Deja' Kosoko and timeless details of joyous patterns and fun silhouettes.
In a press statement shared on Instagram, Simi and the company announced saying:
WE ARE LIVE!!
Here's to officially announce the BLC brand OPEN and READY for business!
Big Little Company (BLC) is a children's clothing brand, created by Nigerian singer, Simi - as inspired by her daughter, Deja. The BLC collection is designed and manufactured in Lagos, and features styles inspired by details of timeless, joyous patterns and fun silhouettes.
Here are some of the designs from the collection, as well as pictures of Adejare aka "Little Duduke" modelling the outfits.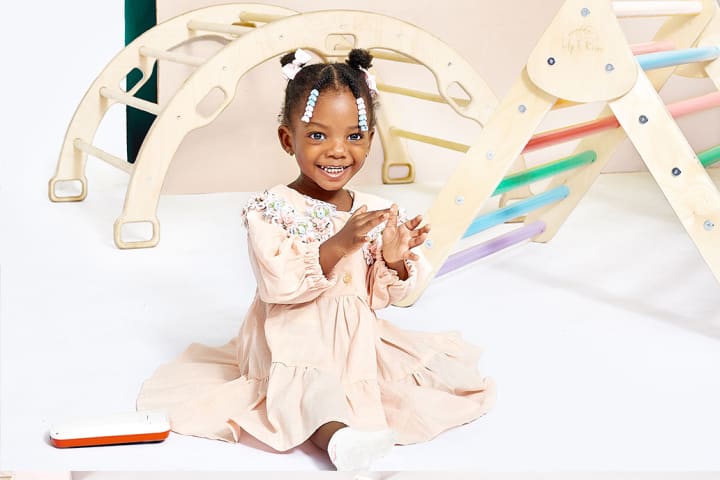 Reacting to the store's creation, people had a lot of things to say. One user said: "Be like you will do for adults too. Too cute please
. Congratulations", another said "See little Duduke o! She is all grown up now. Beautiful collection. Congratulations", another said: "This is how kids should be dressed! Like kids", and somebody selse said "Just look at my baby model"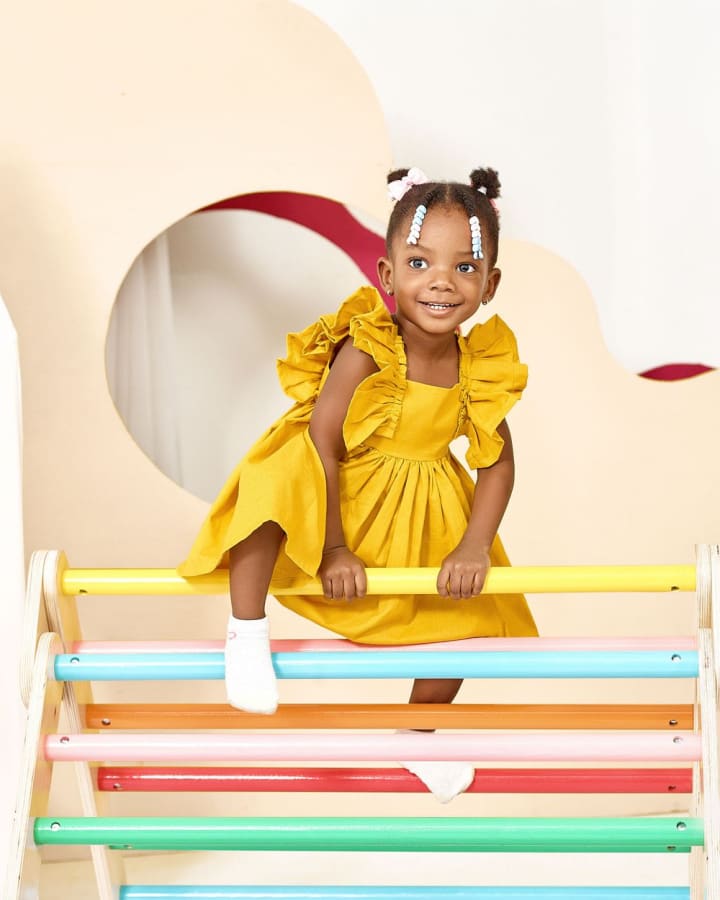 What do you think about the collection, the store, the pictures, the announcement, and the whole story? Do you like this store, do you not? Do you think it is a good idea? Do you not think it is? Whatever your thoughts are, let us know by leaving a comment either below or on my Jide Okonjo Facebook post. I'm curious to know what you think.
That's All.